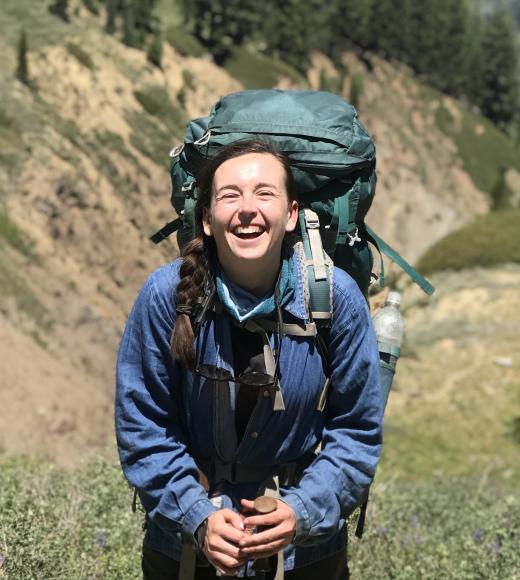 Position Title

Student; EPM Executive Committee
Unit

Environmental Policy and Management
Bio
Katt is a second-year EPM student focusing on conservation management and climate change science and policy. She is interested in collaborative conservation initiatives and bottom-up adaptive landscape management. Katt is particularly interested in traditional ecological knowledge and wildland fire management in California. Katt is proud to be a member of the EPM Executive Committee.
Katt graduated SUNY New Paltz in 2014 with a B.S. in Geology. After earning her degree, she worked as an AmeriCorps volunteer and trail crew leader for a nonprofit conservation corps. Katt has experience leading a variety of land stewardship crews doing fuels reduction, invasive plant management, trail maintenance and habitat restoration and monitoring. As a property and logistics manager, Katt gained experience in structure and landscape maintenance, managing a fleet of vehicles and organizing logistics for up to 5 field crews at a time.
As a biological science technician with the National Park Service, Katt gained a whole new suite of skills. She has experience in backcountry project management, restoration project planning and preparing NEPA documents. Katt has enjoyed her travels and work in Sequoia Kings Canyon, Black Canyon of the Gunnison and Yellowstone National Parks.
After graduating, Katt hopes to work for the Nature Conservancy to work as a project manager and leader in collaborative conservation initiatives. Environmental justice and equity are the principles that guide Katt in all of her work.
In her spare time, you can find Katt in the mountains, at the yoga studio and swimming in Lake Tahoe. If you are a prospective student, don't hesitate to reach out!