Alumni Spotlight- Katt Lundy
Katt Lundy is a Program Coordinator with Resources Legacy Fund (RLF), working mainly on RLF's Open Rivers Fund (ORF). Katt was introduced to Open Rivers Fund as a Graduate Student Researcher with Dr. Beth Rose Middleton, who received support from ORF to research dam removals across the western U.S. On behalf of RLF and U.C. Davis, Katt traveled to Anchorage, Alaska in September 2021 to attend a celebration of the first free-flow of the Eklutna River in 92 years.
The Eklutna River bears the name of the Eklutna people whose subsistence way of life was destroyed by the gold rush invasion and subsequent building of the Eklutna Dam in 1929. The Eklutna Dam was initially built to supply power to the burgeoning "tent city" of Anchorage. In the 1950s, the Eklutna Hydropower Project was built upstream, rendering the Eklutna Dam useless and blocking all outflow from Eklutna Lake. 
After only a few years of planning and construction - a remarkable feat as far as dam removal processes go - the Eklutna Dam was removed by the Eklutna River Restoration Coalition, notably Eklutna Inc., and the Native Village of Eklutna.
Today, the utility companies manage water flows from the naturally-occurring Eklutna Lake to provide drinking water and electricity to the city of Anchorage. Ninety percent of the water managed goes to Anchorage for drinking water, and ten percent goes to providing electricity. This accounts for about five percent of the total electricity supplied to Anchorage. 
No water is allocated to the Eklutna River to support the five species of salmon that reside in the river, leaving it a mostly dry channel.
In September 2021, the Eklutna River finally ran free for three weeks to support scientific studies that are required to help determine the future of flows for the Eklutna River. The Coalition gathered community members and the public together to celebrate this momentous occasion and to spread awareness of the story of the Eklutna River. Many hope that water will be allocated to the river permanently, and the Coalition believes there is enough water to satisfy all needs.
Katt is honored to share this story with the EPM community and our partners. The EPM program has given Katt the guidance to make her passion for community-centered conservation into a full-time career.
More information on the project can be found here: https://www.eklutnariver.org/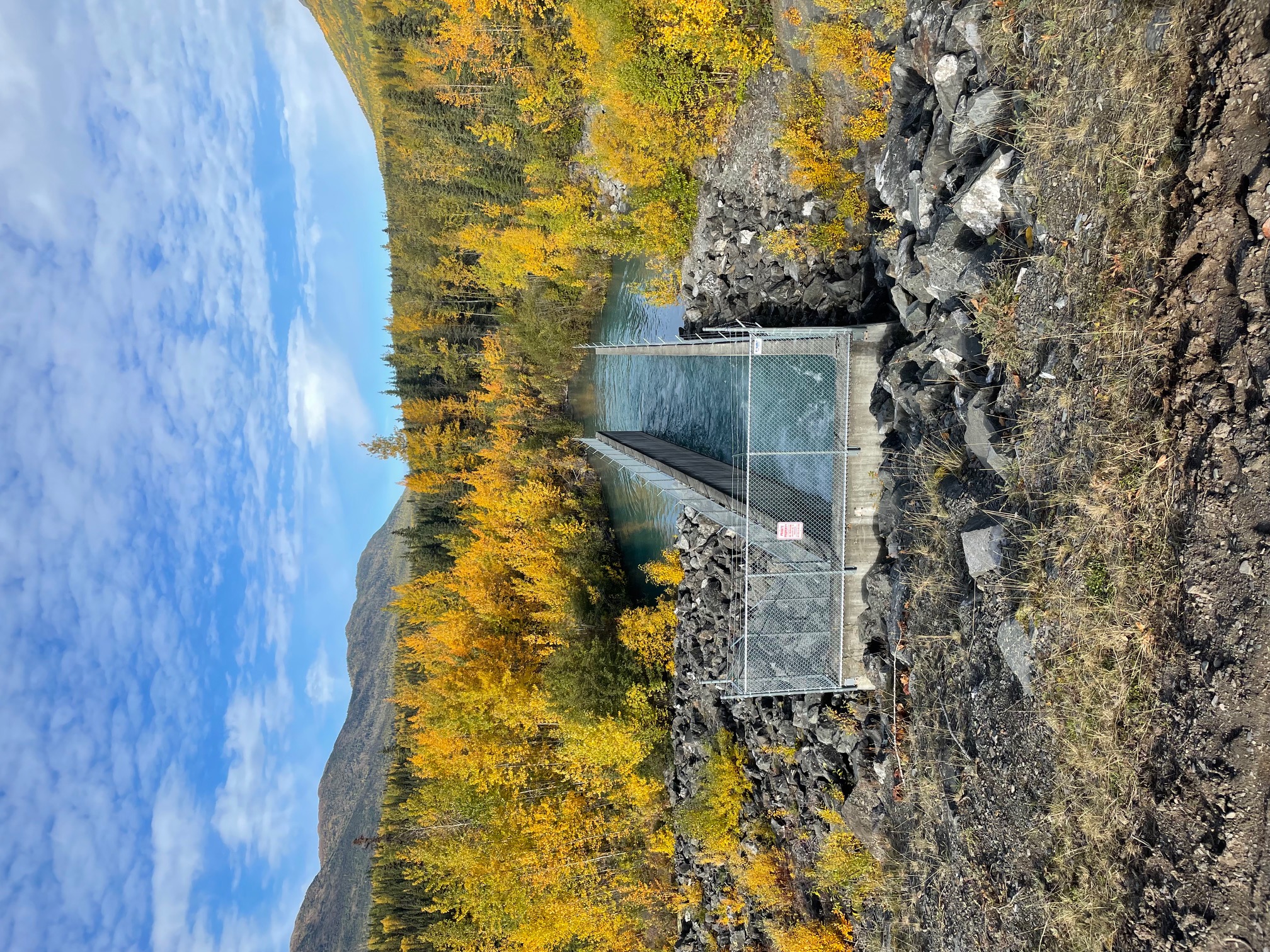 Secondary Categories