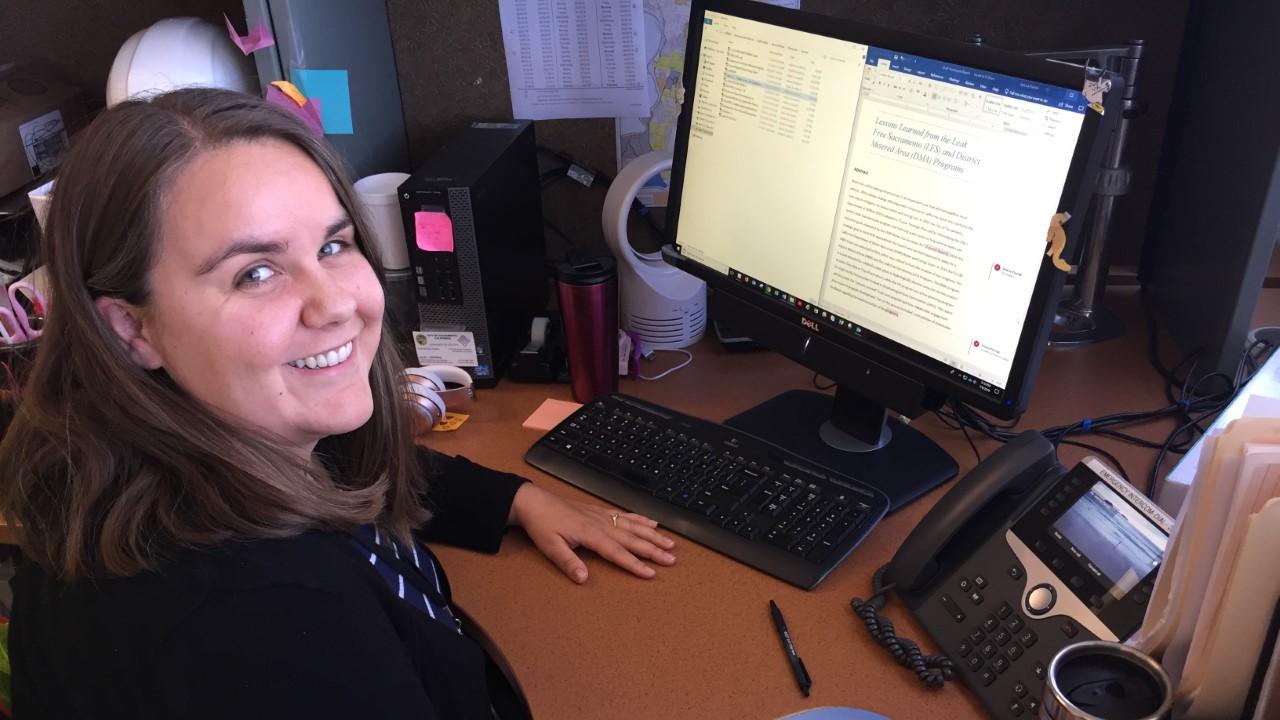 I work as a graduate student intern for the City of Sacramento, Department of Utilities (DOU) Water Division. I have worked for the City since 2015 as an undergraduate intern and a limited term City employee assisting the Environmental Services Manager in water resource management program design, development, and implementation. My main focus over the past three and a half years has been on creating and managing water loss control programs for the City of Sacramento. Developing two water loss control programs, one that reduces water loss on the customer side with the creation of the Leak Free Sacramento (LFS) program and one that reduces water loss within the City infrastructure with the District Metered Area (DMA) program. 
For my practicum I am analyzing the implementation of science-based policies within the Department of Utilities focusing on these two pilot projects.  I am writing an analytical report documenting the "Lessons Learned" from each and how stakeholder engagement plays a part in program development. It is my hope that this report will not only analyze these programs but will also assist the City in effectively implementing future pilot programs. This project serves as a culmination of my efforts in water resource management and will provide me with the technical and analytical skills necessary to further my career in the environmental field.   
See Jessica's practicum deliverable here.
Category