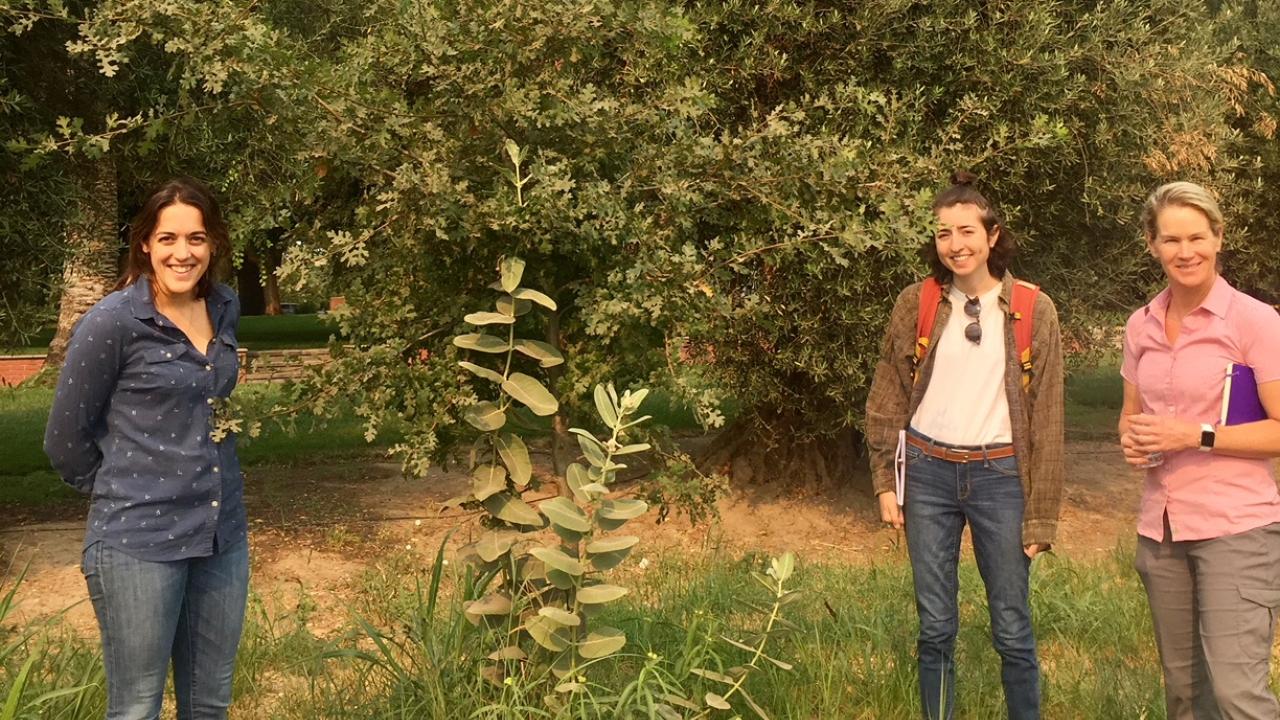 As an intern with Environmental Defense Fund's (EDF) Habitat Team, I contribute to conservation efforts aimed at the declining western monarch butterfly population. Findings from this year's Xerces Society Thanksgiving population count reveal that western populations have dropped 86 percent since last year. Our work at EDF centers on collaboration with farmers and ranchers to restore critical patches of monarch habitat, especially in California's Central Valley.  
Alongside EDF staff, I am planning a meeting to bring scientists and farmers together. At this meeting, we will assess the state of the science and develop a strategy to help save the species immediately - before it's too late. 
I also co-authored "Monarch Butterfly Habitat Creation in California: A Technical Field Guide" with ecologist Dr. Jaymee Marty (to be published in early 2019).  The guide outlines how to establish and enhance habitat for monarchs on farms, ranches, and other working lands. It summarizes the best available scientific and practical information on restoring California native milkweed species and other native plant species which are vital nectar sources to monarch butterflies.  
See Emily's blog post about her work on the EDF website here.
Category