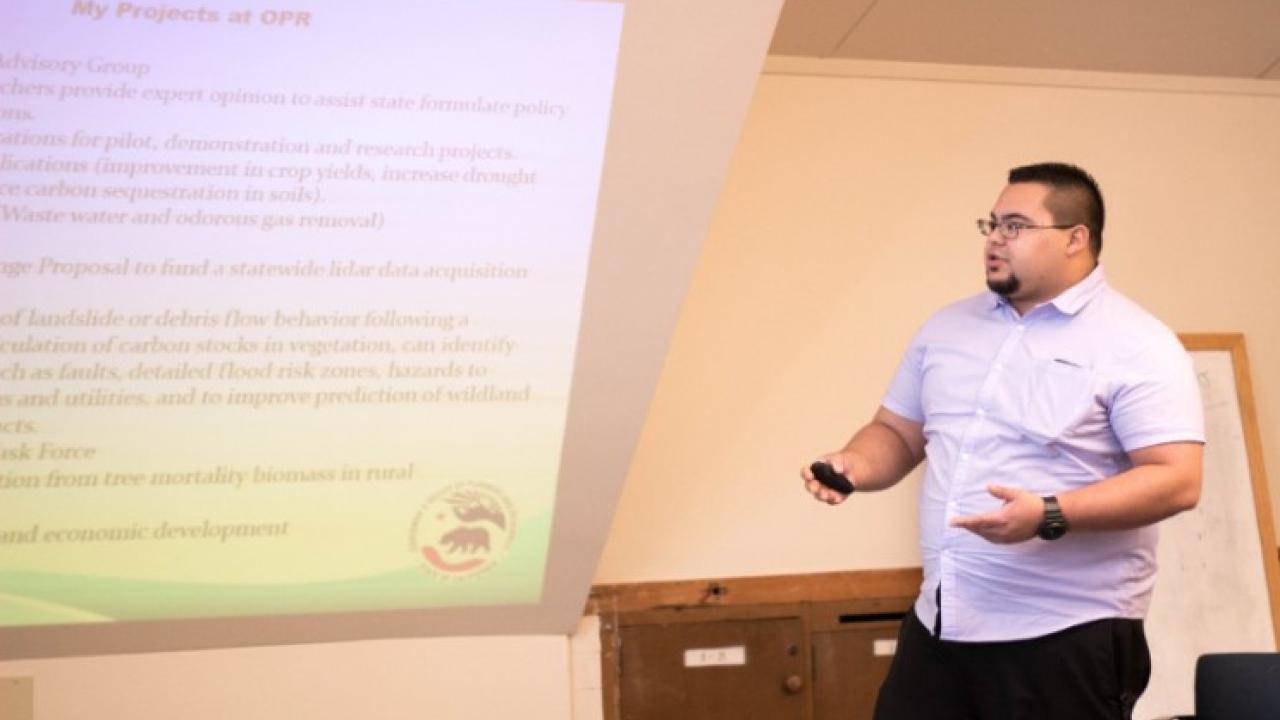 Student Spotlight
Michael Maguire
Michael is a student in the Master of Science in Environmental Policy and Management (EPM) program in the expected class of 2019. He is currently a policy intern with the California Governor's Office of Planning and Research (OPR).
How do you plan to utilize your degree to further your career?
"I plan on using my EPM degree to move up to a higher position at OPR or do a lateral transfer to another state agency. To advance in high level state jobs, you either need several years of experience and a graduate degree or many more years of experience at a specific classification. The EPM degree will help me move up much quicker to a high level planning or policy position."
What skills have you learned this quarter that are most relevant for the work that you do or want to do?
"In a short period of time, I really improved my negotiation skills in environmental law. Structuring arguments, utilizing historical precedent and legal statues is an extraordinarily valuable tool in negotiation settings. I also have developed a more complex understanding of environmental planning scenarios, structured decision-making, open standards, etc. Overall, this has already helped my professional development at OPR."
What made you choose to pursue this program specifically?
"I chose the UC Davis EPM program because I wanted to be a part of building the foundation of the program. The opportunity to continue my education at one of the finest public universities in the country and in the heart of an environmental policy development epicenter in Sacramento was something that I could not pass up."
You can also view this student profile on our Facebook page.