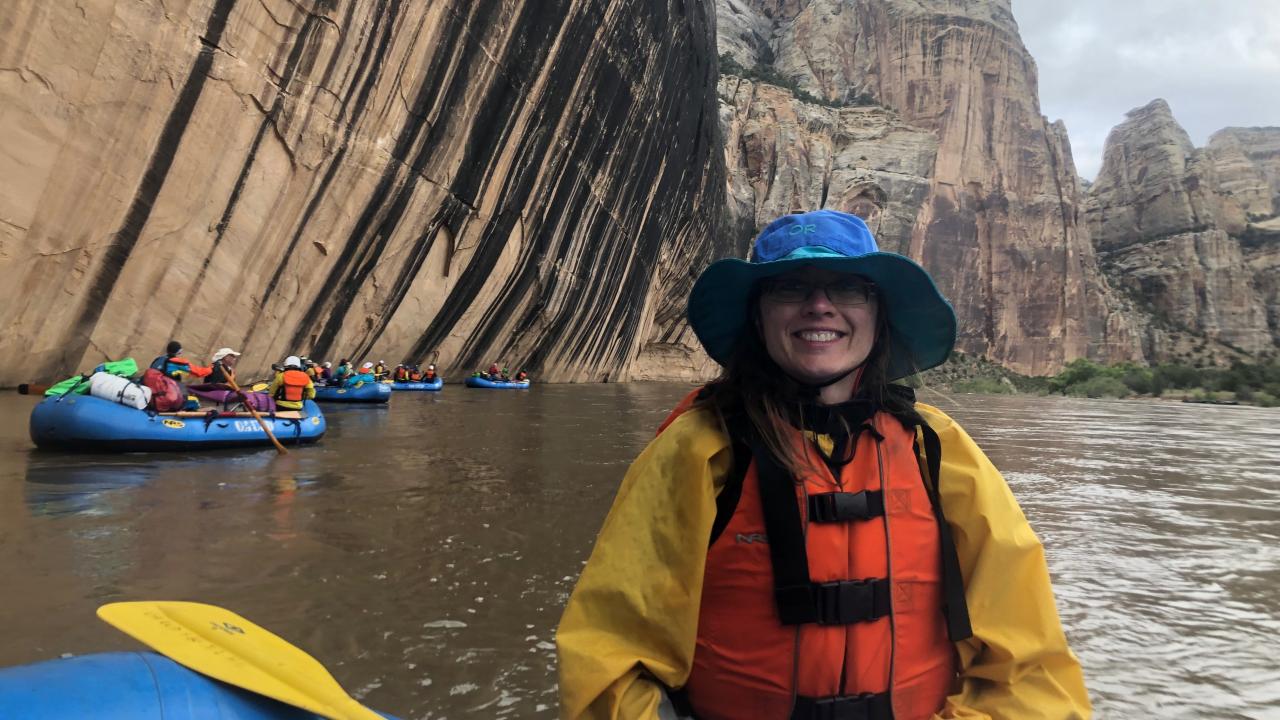 Student Spotlight
Lindsay Kammeier
Lindsay was born and raised in Sacramento. She earned a BS in Civil Engineering at Cal Poly SLO and worked in the Bay Area before returning to school. She is passionate about all things water resources related. She plans to use her technical and policy experience to craft sustainable solutions for California water policy. Lindsay will complete the 12-month EPM track in September 2019. 
How was your experience working with the Delta Stewardship Council for the Policy Clinic and presenting your project to them at their office in Sacramento?
The Delta Stewardship Council was a great partner for the Policy Clinic. Our project focused on heat vulnerability of Delta communities due to climate change. After collecting the data and writing a paper during the 2-quarter long course, my group presented our findings and recommendations to the Delta Stewardship Council at their office in Sacramento. After the presentation we fielded questions from agency staff. It was great to be able to engage with people who would hopefully use our findings to inform their work. 
What is your practicum project and what deliverable are you currently working on? 
For my practicum I'm working with Metropolitan Water District of Southern California. I'm studying their plan to produce recycled water to recharge groundwater basins. This is not a new practice, but a new endeavor for that organization. I will also be looking at other recycled water projects in southern California and barriers to expanding recycled water. My deliverable will be a white paper about the recycled water project and recycled water in southern California.
What would you say was the most essential aspect of managing your time while you have been working to complete the accelerated 12-month program as well as a specialization in Water Resource Management?
Being passionate about your work is important for managing your time. I don't think I could have done the accelerated track and additional specialization classes if I didn't enjoy the topics. Also having supportive friends and family to cheer you on during finals week is helpful! 
What has been your favorite experience in the EPM program? 
Learning from all the other students in EPM! There is such a breadth of knowledge and passion among the students. Understanding your policy area is important, but learning about different policy issues from other students has helped me holistically understand the environmental issues facing California. 
What is one fun fact about yourself? 
I love to garden. I am currently growing tomatoes, onions, pumpkins, bell peppers and more! I enjoy gardening because it gets me out of the house every evening and helps me reflect on the day. It also gives me an appreciation for the time, love and water it takes to grow food!