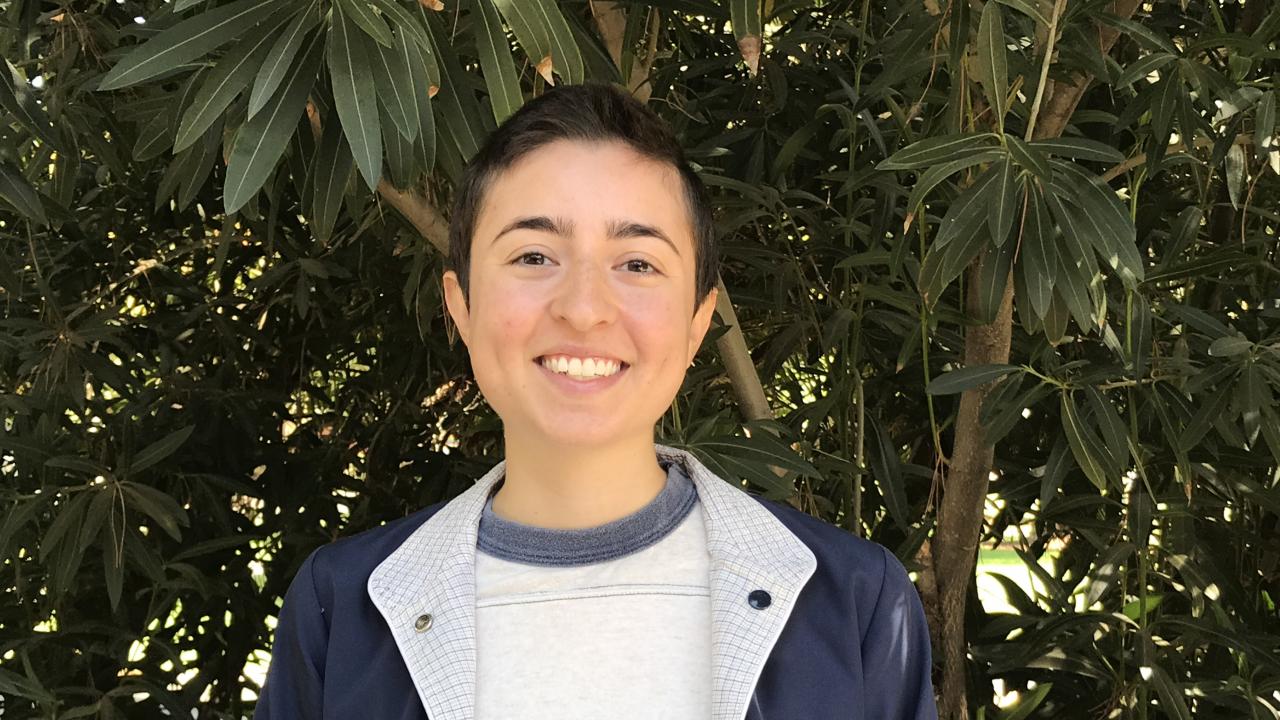 Student Spotlight
Emily Zakowski
Emily is a student in the Master of Science in Environmental Policy and Management (EPM) program in the expected class of 2019. 
To the extent possible in your first few months at UCD, how has the EPM program helped you make professional connections?
"Within the first few weeks of the program, I had my first meeting with my academic adviser, who immediately put me in contact with someone working in my field of interest. The faculty have all shown a personal interest in me and my fellow students. They have offered useful advice and connected us to faculty and professionals whose interests align with our own. For one of my final projects this quarter I interviewed two professionals, both were very helpful and offered to stay in touch as I look for internships and soon start my career. I look forward to our professional development seminar next quarter where we will meet and speak to a new professional in various fields every week."
What skill or concept learned in your classes so far has been most impactful for you? Why?
"Learning how to negotiate in Tracy Winsor's "Environmental Law" class has been most impactful for me so far. We role-played negotiations in several different environmental conflicts, drawing on relevant law, environmental studies and past legal cases, while implementing negotiation tactics and principles we read about in Roger Fisher and William Ury's book Getting to Yes. I not only improved my communication skills, but also gained valuable experience in understanding participating parties' interests and creating options for mutual gain. My final presentation (on a current environmental conflict with pending litigation) also taught me the importance of considering all aspects of a problem in developing a proposed solution and highlighted the complexity of real environmental issues."
What are your future career goals and what core or elective elements of the program will you focus on to achieve them?
"My career goals include helping to create and implement environmental policies and programs from agricultural growers to mitigate and adapt to the impacts of climate change, through environmentally friendly and sustainable practices. The program has exposed me to many different fields and types of environmental issues, which all contribute to my understanding of agriculture; food production is interconnected to many different environmental fields, such as water and air quality. The ability to take elective courses in so many different departments provides me with the opportunity to explore my interests and learn from multiple fields and contexts. Next quarter, I plan to take a course on the agricultural industry in UC Davis' Graduate School of Management, which will teach me about agriculture from a business perspective and help me to create better informed environmental policies in the future".
You can also read/share Emily's Student Spotlight on our Facebook page.