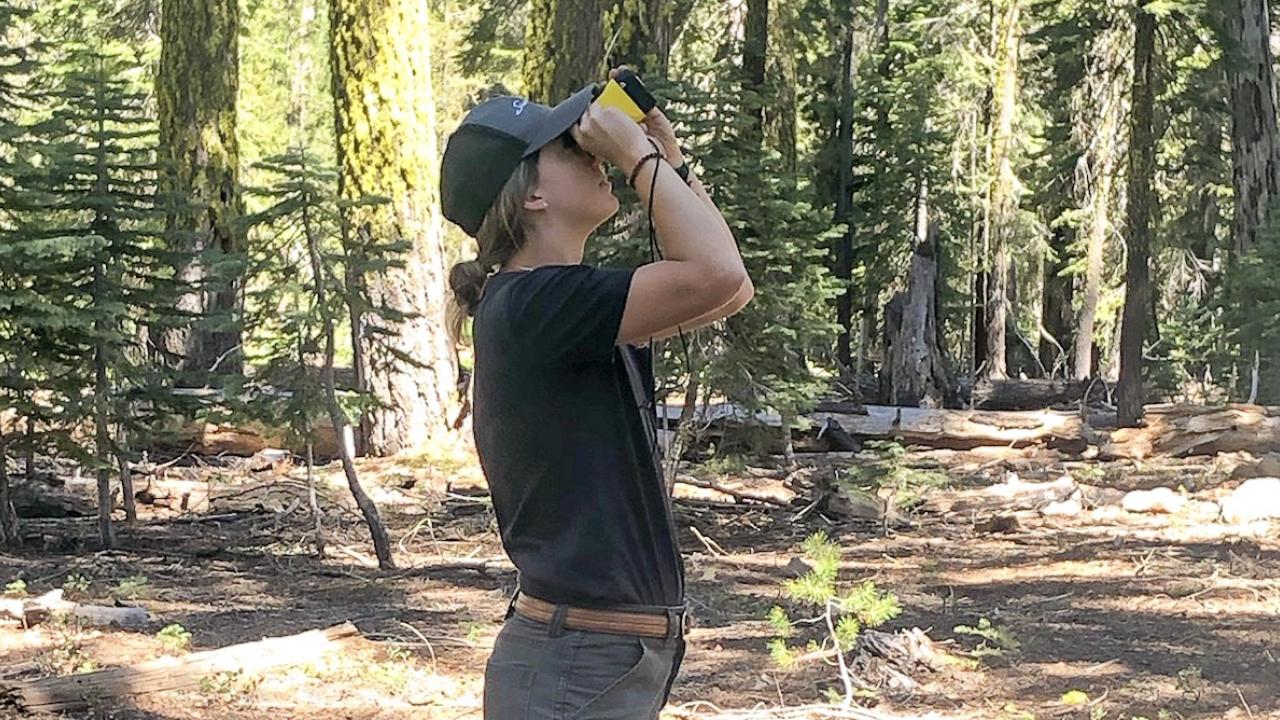 Student Spotlight
Danielle Berry
Born and raised in the southern San Joaquin Valley, Danielle spent a majority of her free time in Sequoia and Kings Canyon National Parks where she revered the studies of John Muir and developed a passion for the outdoors. After receiving her B.S. in Biology, Danielle acquired a range of experience from multiple facets of the environmental field. This experience includes everything from endangered species monitoring and forestry to environmental policy and compliance. She completed the 12-month EPM program in September 2019. 
What went into your decision to pursue the accelerated 12-month option instead to the 2-year program?
I have always been the type to pursue paths that not only allow me to achieve my goals but challenge me in the process. For me the 12-month track was an easy choice. When I discovered that the accelerated track would allow me to cover the same information as a 2-year program it was an opportunity I could not resist. For those looking into the 12-month program, it takes hard work, dedication, and persistence but is worth the effort. My only regret is not being able to spend more quality time learning from the programs amazing professors and staff. 
How did you identify what you wanted to work on for your practicum? 
As advocate for the conservation of natural resources, I have always been interested in the application of environmental science to real-world environmental policy and management issues. The high ranges and forested landscape of the Sierras has long been my second home. Therefore, it only seemed fitting to find a practicum that allowed to participate in collaborative natural resource management strategies designed to overcome the many facing California's forests.
What deliverable will you have when your practicum is completed? 
My practicum deliverable will be an analysis of the lessons learned from collaborative forest and watershed restoration projects within Northern California forests. This project will focus on the the collaborative planning processes (such as NEPA) for projects undertaken in partnership by the Sierra Institute for Community and Environment, the South Lassen Watershed Group, the Lassen National Forest, and other stakeholders.
What core class have you found to be the most beneficial for you in working on the Policy Clinic project and your practicum?
ENV 200A: Analysis of Environmental Management and Policy. This course focused on rational decision making for public policy problems and has enabled me to better bridge the gap between science and environmental policy.
What are some extra curricular activities that you've been involved in since joining the EPM program?
While in Davis, my primary extra-curricular activity was volunteer trail work for the Stebbins Blue Ridge UC Nature Reserve. As much as I love the challenge of finding solutions to environmental policy and management issues, being involved in the "on-the-ground" implementation and public outreach will always be a passion of mine. 
When you're not busy with school, what do you like to do for fun? 
Fun for me comes in the form of anything outdoors: hiking, kayaking, climbing, fishing, trail work, sketching, globetrotting, etc. I would consider myself as an adventurer who is a jack of all trades and master of few.