EPM students showcase Policy Clinic projects
"Preparing Rural America for the Electric Vehicle Revolution" presented by: Bilegt Baatar, Kassidy Heckmann, Tiffany Hoang, Ruby Jarvis and Priya Sakhiya in partnership with the Center for American Progress based in Washington D.C. 
The first group project examined the challenges that rural America faces in implementing infrastructure that would allow for greater accessibility to Electric Vehicles (EVs). After discussing the barriers they discovered, these students identified several policy recommendations that they believe would help promote greater accessibility to EVs.  The group hopes that the Center for American Progress will be able to utilize their research and have given their final report to them to share with stakeholders and potentially to be published. You can view the final report here.
"Assessing the Vulnerability of Bay Delta Communities to Extreme Heat" presented by: Amanda DeMarco, Kelsey Haydon, Lindsay Kammeier and Keara Tuso in partnership with the Delta Stewardship Council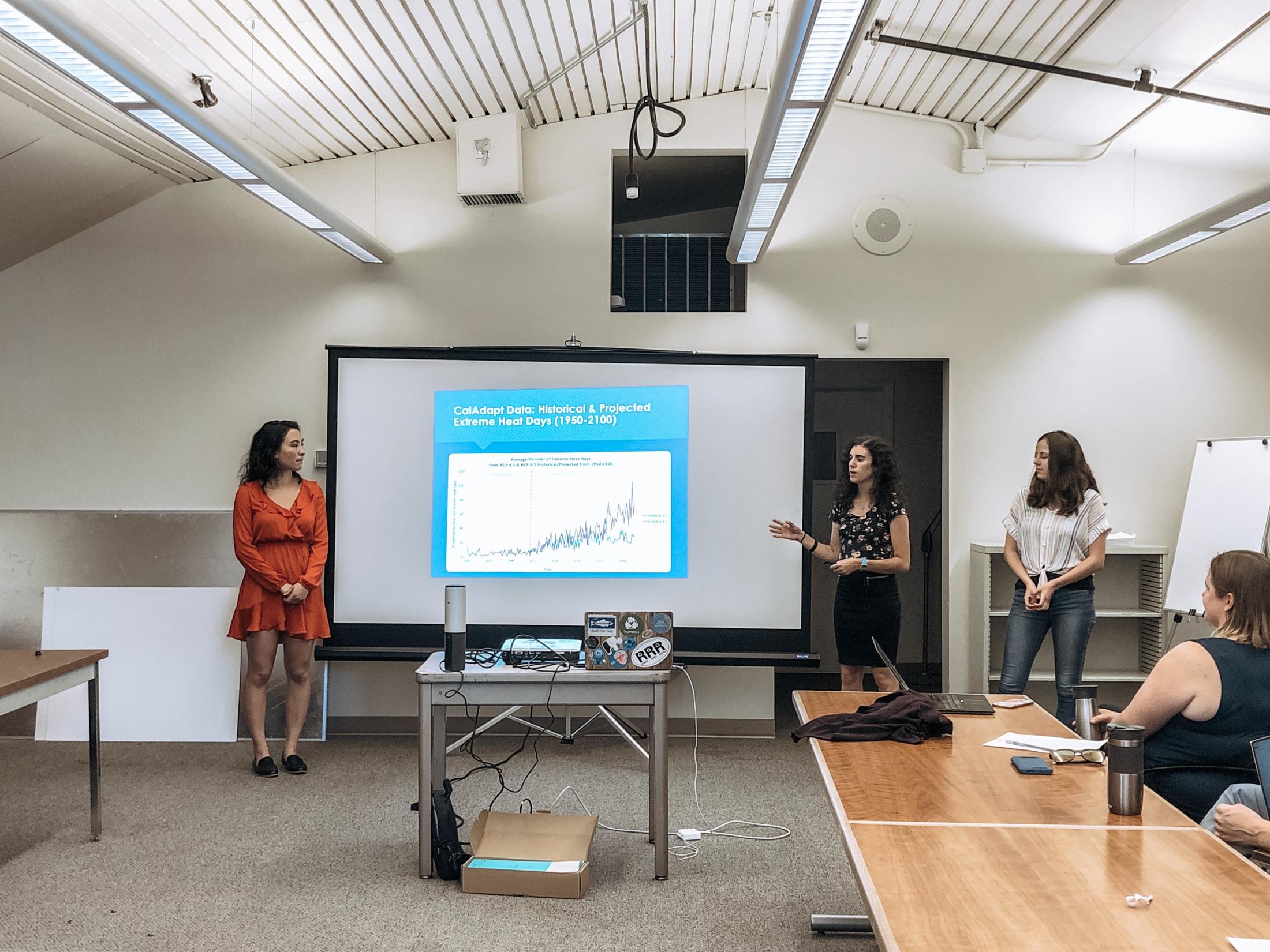 This group of students had the opportunity to present their work at the State Capital to their external partners and other stakeholders. The group worked with the Delta Stewardship Council to examine how heat vulnerability may affect the health and welfare of the Delta communities and to identify communities that may be at risk. Using data collected by the council, these students identified the top 10 most vulnerable communities as well as developed several policy recommendations. This groups has given their report to the Delta Stewardship Council to be used towards their overall Climate Assessment that they are conducting for the State of California. You can view the final report here.
"Lessons Learned: A Case Study on WUI Fires in California" presented by: Danielle Berry, Rene Gonzalez, Michael Maguire, Jessica Parrish and Emily Zakowski in partnership with Dr. Steve Ostoja, Director of the USDA Climate Hub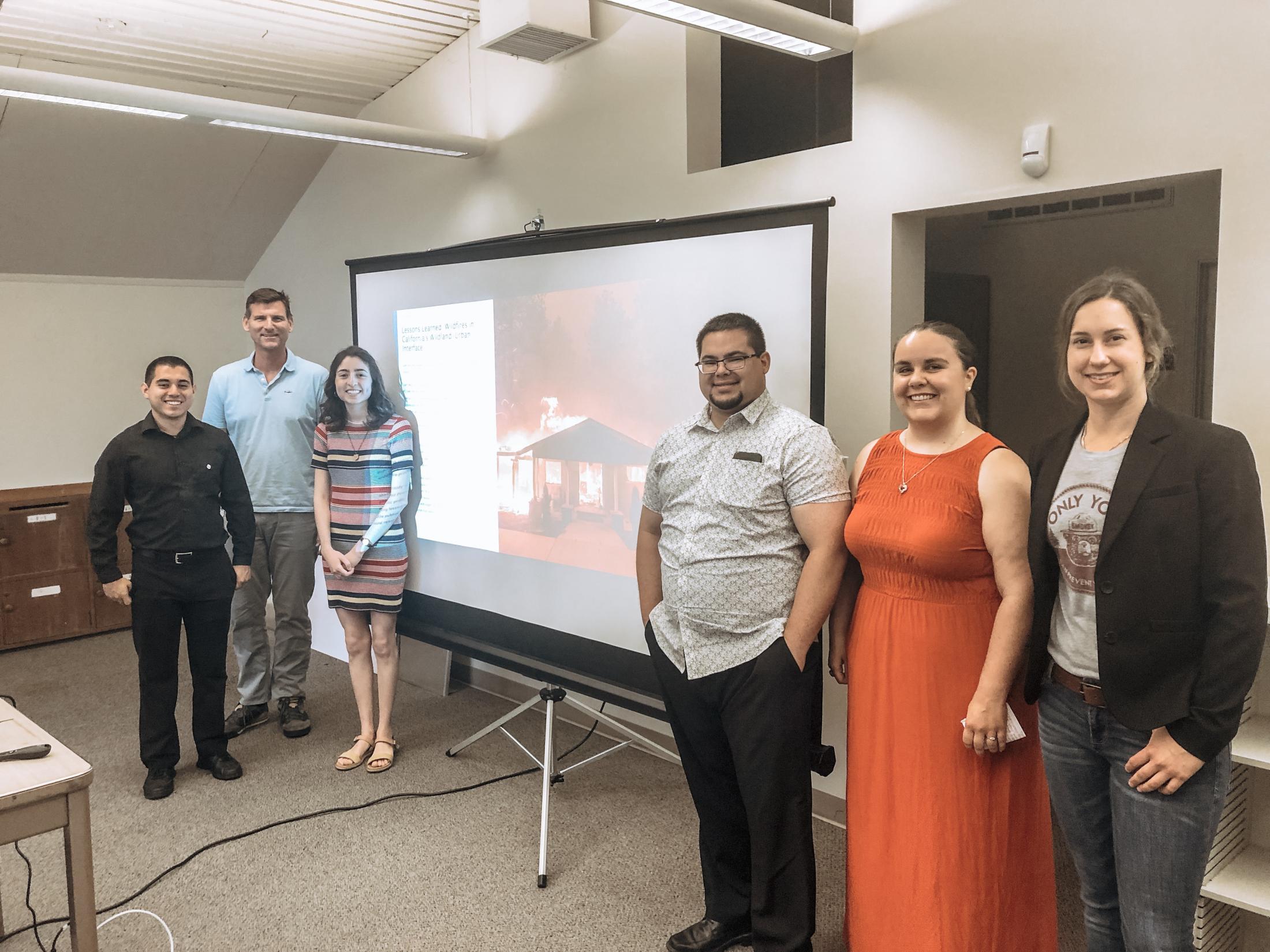 The final group worked with Dr. Steve Ostoja from the USDA Climate Hub on a case study that compiled lessons learned from California's most destructive wildfires within the wildland-urban interface to provide insights on opportunities to better protect our communities and environment. To present their case study findings, the group has created an interactive story map, that you can view here.