Mark Lubell awarded ASPA's Chester A. Newland Award
This past week, Mark Lubell, a professor and Program Chair of EPM has been awarded the Chester. A Newland Academic Excellence Award. This award is presented to someone who has demonstrated scholarship and leadership in public administration and has made a noteworthy contribution to the education of public administrators. The award was presented to Dr. Lubell, by the American Society for Public Administration (ASPA) and External Advisory Committee member, Lisa Beutler. ASPA Sacramento recognizes outstanding local public administrators, professors, and students through the awards program. Their mission is to advance art, science, teaching and practice of public and nonprofit administration through its programs and services.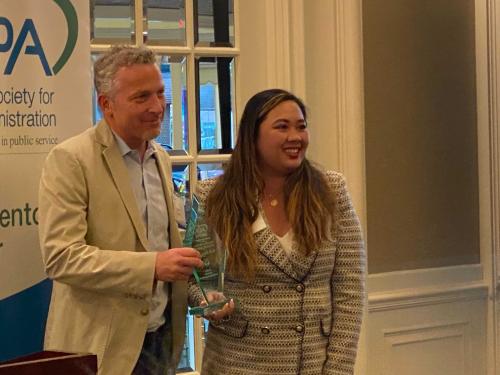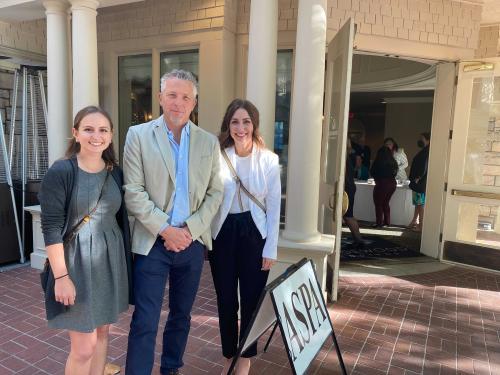 Dr. Lubell's instruction and research focuses on human behavior and the role of governance institutions in solving action problems and facilitating cooperation. He intends to provide practical results and recommendations to policy and decision makers. Dr. Lubell also currently serves as a director for the Center for Environmental Policy & Behavior. 
EPM program staff Jessica Penrose and Jessica Chalfin, and current student Shaela Noble, also attended the ASPA awards dinner. Other honorees include employees from the CA Office of the Governor, Office of Emergency Services, Department of Water Resources, State Senate, and many more. Congratulations Dr. Lubell for this well earned award!