Current Members
Adenike Adeyeye
State Strategist at Climate + Clean Energy Equity Fund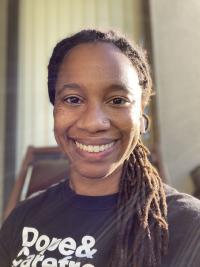 Adenike Adeyeye is the State Strategist at the Climate + Clean Energy Equity Fund.  Previously, she served as chief of staff to Commissioner Martha Guzman Aceves at the California Public Utilities Commission. From 2012 to 2018, she was a senior research and policy analyst for Earthjustice, where she worked in coalition with environmental organizations and community groups across California to advocate for stronger clean air and clean energy policy. She has also worked as a community forester at the Urban Resources Initiative in New Haven, CT, and as a research associate at the Environmental Law Institute in Washington, DC.
She earned a Master of Environmental Management from the Yale School of Forestry and Environmental Studies, and a BA in environmental studies from Yale University.
---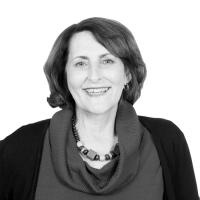 Senior Principal, Public Affairs Specialist, Stantec
Lisa specializes in helping organizations and communities make decisions and plan for the future. She serves as executive facilitator on complex, high-profile, collaborative projects. With her experience in strategic planning, leadership development, change management, executive consulting, public policy development, and conflict resolution, she's comfortable working with a broad spectrum of clients and subjects. 
Her projects have involved agencies and teams working on topics as diverse as water supply and quality, flood management, land use, energy, recreation, law enforcement, religious conflict, and technology. Her professional background, covering more than 35 years, includes organizational development, law enforcement, natural resources, and experience in local and State government.
In recent years, Lisa has specialized in collaborative strategic planning and directing a water management portfolio.
---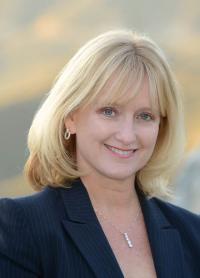 Executive Director, Water Education Foundation
A veteran journalist, Jenn directs the development of Western Water news, the Layperson's Guide series on key water topics, the Foundation's Colorado River project, poster maps and tours, and various workshops and conferences. She oversees the Water Leaders program and leads fund-raising, external communications, and website and social media efforts.
For much of her career, Jenn was an award-winning journalist who covered water issues across California and the West along with renewable energy, endangered species, public lands and other natural resources.
Prior to joining the Foundation in 2014, Jenn served as a writer and communications strategist at Best Best & Krieger LLP where she worked with some of California's leading water law attorneys. Previously, she worked as the environmental/water reporter at The Press-Enterprise based in Riverside and as a reporter and editor at The Associated Press in Los Angeles.
Jenn received her bachelor's degree in journalism and history from the University of Southern California, and completed the yearlong Ted Scripps Fellowship for Environmental Journalism at the University of Colorado, Boulder, where she focused her studies on water and environmental law and policy.
---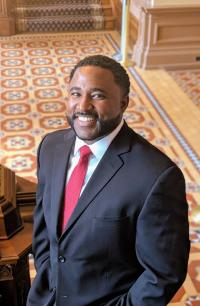 Robert Boykin
Government Relations Manager, Argo AI
Robert Boykin is the Government Relations Manager at Argo AI. He formerly served as the Chief of Staff in the Office of Assemblymember Jose Medina. Robert served in the California State Assembly for nearly 10 years, and has worked on transportation, environmental protection, environmental justice, and worker protection policies. He is passionate about crafting policies that protect the environment and vulnerable communities. Boykin uses strategic planning, knowledge of the legislative process, managing of professional relationships, and focus on constituent concerns to advance legislative priorities. He attended San Jose State University  and graduated with a B.S. in Human Resource Management.
---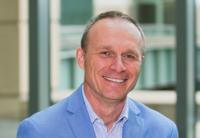 Managing Principal, Buck & Associates Consultants
Peter Buck is a senior environmental professional with over 30 years of experience in planning, designing and implementing natural resource programs and projects across a variety of landscape types, scale and jurisdictions. He is a subject matter expert and strategic advisor in environmental/natural resources policy, landscape level conservation planning, ecosystem restoration and related science programs, and has led the successful permitting and implementation of many habitat enhancement projects across the Sacramento River Valley. Peter served as the Director of Natural Resources for the Sacramento Area Flood Control Agency (SAFCA) for nearly 18 years, and as a senior consultant with GEI Consultants for over 2 years. Currently he is consulting in a freelance capacity, supporting clients in the Sacramento-San Joaquin River Delta. He holds a B.Sc. in Forestry from the University of Toronto. 
 
---
David Bunn
Conservation Policy Consultant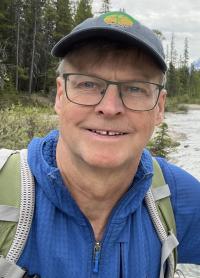 David Bunn served as director of the California Department of Conservation, managing a staff of over 600 scientists and professionals to promote the judicious use and conservation of energy, land and mineral resources. Previously, he served as deputy director of the California Department of Fish and Game and as a natural resources policy consultant for the California State Senate and Assembly. 
From 2019-2021, Bunn directed the development of the UC Davis Graduate Program of Environmental Policy and Management (EPM), a unique professional program designed to train the next generation of environmental leaders and natural resources managers. 
Bunn also served in previous positions at UC Davis, including associate director of the International Programs Office (now Global Engagement) in the College of Agricultural and Environmental Sciences. As an international project manager at the One Health Institute in the School of Veterinary Medicine, he managed research, training and capacity-building activities in East and West Africa and in Nepal over a nine-year period.
---
Founder and Principal, Sowing Change Strategies
Ashley Conrad-Saydah, founder and principal of Sowing Change Strategies, is a recognized leader in renewable energy and climate change policy. She previously served as the Deputy Secretary for Climate and Energy Policy at the California Environmental Protection Agency and Renewable Energy Program Manager and Presidential Management Fellow at the U.S. Bureau of Land Management.
Ms. Conrad-Saydah is adept at incorporating scientific information and uncertainty into decision-making and using an inter-disciplinary lens to solve climate and energy challenges. She received her bachelor's degree in ecology from Princeton University and her master's degree from the UC Santa Barbara, Donald Bren School of Environmental Science and Management, where she was a Doris Duke Conservation Fellow.
---
Deputy Director, Ocean Protection Council
 Jenn Eckerle joined OPC in December 2016. As OPC's Deputy Director, she is responsible for supervising staff and helping set the strategic priorities for coast and ocean policy in California. Before joining OPC, Jenn spent eight years as an ocean policy analyst for the Natural Resources Defense Council, where she conducted technical analysis and developed policy recommendations to advance ocean conservation. Prior to that, she was a coastal program analyst for the California Coastal Commission and the San Francisco Bay Conservation and Development Commission.  Jenn earned an M.S. in Marine Biology from the Florida Institute of Technology and a B.S. in Biology from the University of Vermont.
---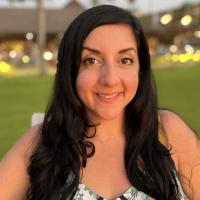 Senior Program Manager, US Water Alliance
Nahal Ghoghaie is a Senior Program Manager at the US Water Alliance, a national nonprofit organization advancing policies and programs that build a sustainable water future for all. She serves as a leader in the Alliance's Equitable Infrastructure initiative and manages projects across An Equitable Water Future, Climate Action, One Water Hub, and One Water Summit. Nahal has over a decade of nationwide, multidisciplinary water, climate equity, and environmental justice experience. Prior to joining the Alliance, Nahal served as the first environmental justice program manager at the San Francisco Bay Conservation and Development Commission, providing leadership in policy and planning with a focus on community and tribal engagement in shoreline decision making. Nahal is the founder of EcoEquity, a consulting firm that helps clients develop strategies for equitable inclusion of underserved communities in climate planning, policy, and public funding processes. She earned her master's in environmental studies with an emphasis on tribal leadership of watershed adaptation at The Evergreen State College and has a BA in English from the University of Texas, Austin. 
---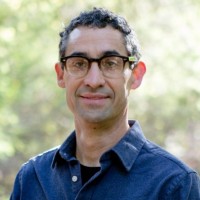 Matthew Hoffman
Plant Health Technology Lead, Driscoll's R&D
Matthew Hoffman is the Plant Health Technology Lead for Driscoll's R&D. In this role Matthew's purpose is to generate value through stakeholder adoption of technologies that address plant health sustainability challenges. He does this by establishing and managing a technology pipeline that addresses scouting, vetting, trialing, piloting and adopting technologies. He has worked at Driscoll's since 2015 and formerly managed scientific communications and digital strategy. Prior to Driscoll's Matthew was the Grower programs Manager for the Lodi Winegrape Commission where he was responsible for viticulture research, grower education, and the Lodi Rules for Sustainable Winegrowing certification program. Matthew has a B.S. in fruit science from Cal Poly San Luis Obispo, a M.S. in rural sociology and sustainable agriculture from Iowa State University, and a Ph.D. in human geography from UC Davis. He grower up on a California farm and is committed to a lifelong career in agriculture.
---
California Public Utilities Commission
Doug Ito is the Director of the Consumer Protection and Enforcement Division of the California Public Utilities Commission. Mr. Ito has over 20 years of experience in transportation and air quality issues. He has a B.S. in Environmental Policy Analysis and Planning and an M.S. in Transportation Technology and Policy, both from UC Davis.
---
President, New Island Capital
Chris is the President and Chief Executive Officer of New Island Capital. In this capacity, Chris directs New Island's investment program including portfolio strategy, asset allocation and risk management. Previously, Chris worked as an independent farmland investment and conservation finance consultant. Chris completed a BS at Cornell University's College of Agriculture and Life Sciences and an MBA at the Yale School of Management. Marin County focused on organic vegetable and fruit production. 
---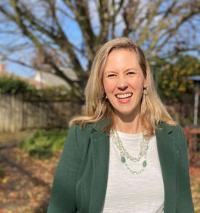 Executive Director, Water Forum
 
Jessica Law is the Executive Director of the Water Forum. The Water Forum is a diverse group of local governments, environmentalists, water managers, businesses and others working together to balance the coequal goals of providing reliable water supplies for the Sacramento region and preserving the environment of the Lower American River. She has more than 15 years of experience in water and environmental resource management, public process, and land use planning. For the past 13 years, she has been heavily engrossed in working closely with experts in water management, fisheries biology, ecosystem restoration, engineering, environmental law and economics to guide decisions on complex projects and programs.
Jessica holds a bachelor's degree in Biology (Ecology) from Connecticut College and a master's in Regional Planning from the University of Massachusetts, Amherst.
---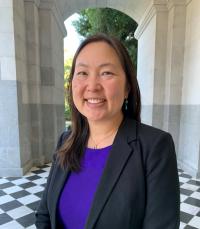 Marie Liu
Policy Advisor, California State Assembly
Marie Liu is a policy advisor to the Speaker of the Assembly on environmental issues including wildlife, waste and recycling, public lands, coastal resources, air quality, toxics, and climate. During her 20 years as staff, she has worked as a consultant for the Senate Natural Resources Committee, a consultant for the Senate Appropriations Committee, and a legislative aide for two former Senators - Karnette and Florez.
Marie received a M.S. in Hydrological Sciences from U.C. Davis where she studied the role of air deposits on the loss of clarity of Lake Tahoe. She also has a B.A. in Environmental Studies from U.C. Santa Cruz and a B.S. in Civil and Environmental Engineering from U.C. Berkeley.
---
Chair (2012-Feb. 2019), State Water Resources Control Board
Felicia was appointed in 2012 as a Member and then in 2013 as the Chair of the State Water Resources Control Board where she served until February 2019. Before her appointment to the Water Board, Marcus served in positions in government, the non-profit world, and the private sector. She currently serves or has served in the past on many non-profit boards and Advisory Councils including the Public Policy Institute of California Statewide Leadership Council, Sustainable Conservation, USC-Kesten Institute for Public Finance and Infrastructure Policy, and the Dougherty Global Water for Food Institute. Additionally, she is an Obama Administration appointee to the Commission on Environmental Cooperation-Joint Public Advisory Council (US, Mexico, Canada) and was a Schwarzenegger Administration appointee to the Delta Stewardship Council prior to being appointed to the Water Board.
---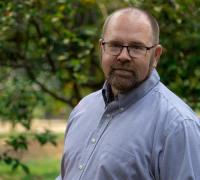 Chief Science and Data Advisor, Department of Conversation
Nate Roth became the Chief Science and Data Advisor in May 2020. Previously, he served as DOC's Geographic Information Officer and Geographic Information Systems (GIS) coordinator, overseeing DOC's geographic data publication, practices, and the information technology infrastructure that support them. He was the liaison for GIS data between DOC and other state, federal, and local agencies as well as private and non-governmental organizations. Roth joined ​DOC in 2015 as a research program specialist in the California Geological Survey, assisting with geographic data publication and standardization. 
Prior, Roth served on the staff of the Information Center for the Environment within the Department of Environmental Science & Policy at the University of California, Davis. During his 15 years at UC Davis, he worked on a variety of projects including geographic data development, complex spatial and numeric modeling, data publication and cataloging, and outreach related to project work. A prominent theme within his work included the use of data to improve decision-making processes through in-depth analysis emphasizing data and process transparency.
Roth has a Ph.D. and M.A. in Geography from the University of California, Davis, and a B.S. in Environmental Biology & Management, also from UC Davis. Roth is a frequent presenter and speaker at conferences and professional gatherings and is active with the California GIS Council. He is a certified GIS Professional (GISP) and commercial unmanned aircraft system (drone) ​operator. 
---
                                 Ben Turner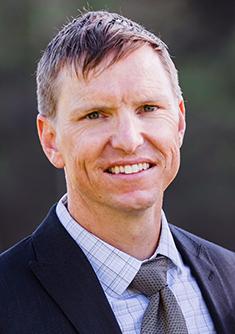 Ben Turner is the Program Manager of the Safety Management System Branch at the California Public Utilities Commission overseeing risk assessment and analysis, utility safety regulation, and safety culture investigations. Prior to Joining the Commission in 2020, Ben served as the Acting Deputy Secretary for Legislation at the Resources Agency and as Assistant Director for the Office of Legislative and Regulatory Affairs for the Department of Conservation. Most of his career has involved working with a broad array of stakeholders and policymakers on laws and regulations covering oil and gas, mining, energy, and land conservation. Prior to working for the Brown and Newsom Administrations, Ben served for seven years as a Legislative Director and Policy Consultant in the California State Assembly and State Senate. He earned his B.A. and M.A. in geography from the University of California, Santa Barbara.
---
Previous Members
Lois Wolk
State Senator (2008-2012), California State Senate
Ellen Hanak
Vice President and Director of the PPIC (Public Policy Institute of California) Water Policy Center