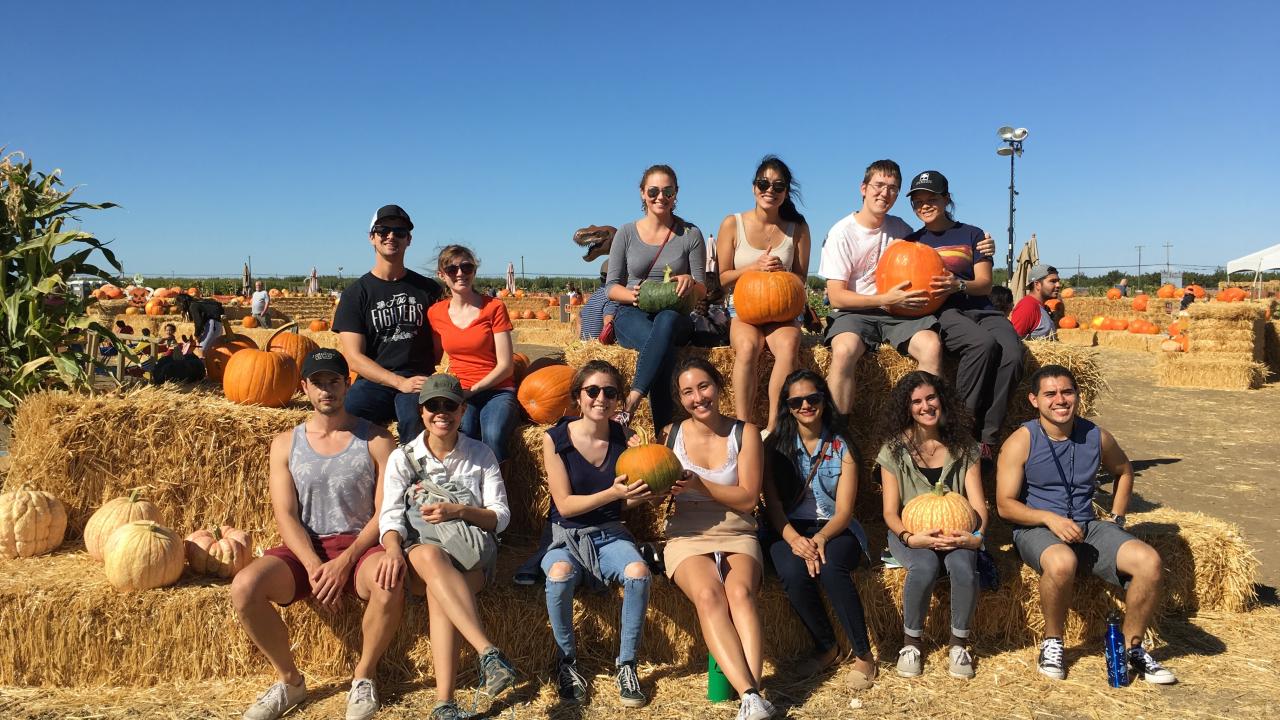 EPM's first social event of the year!
Amanda DeMarco and Emily Zakowski, co-presidents in charge of organizing social events for students, faculty and staff related to the EPM program organized the first event of the 2018-2019 school year. Students met at Cool Patch Pumpkins to make their way through the corn maze & pick pumpkins!
 Social events are a great way for students to get to know their fellow classmates, staff and faculty that they will be working with during their time at UC Davis. Our students plan at least one social event per quarter, stay tuned for more fun events!