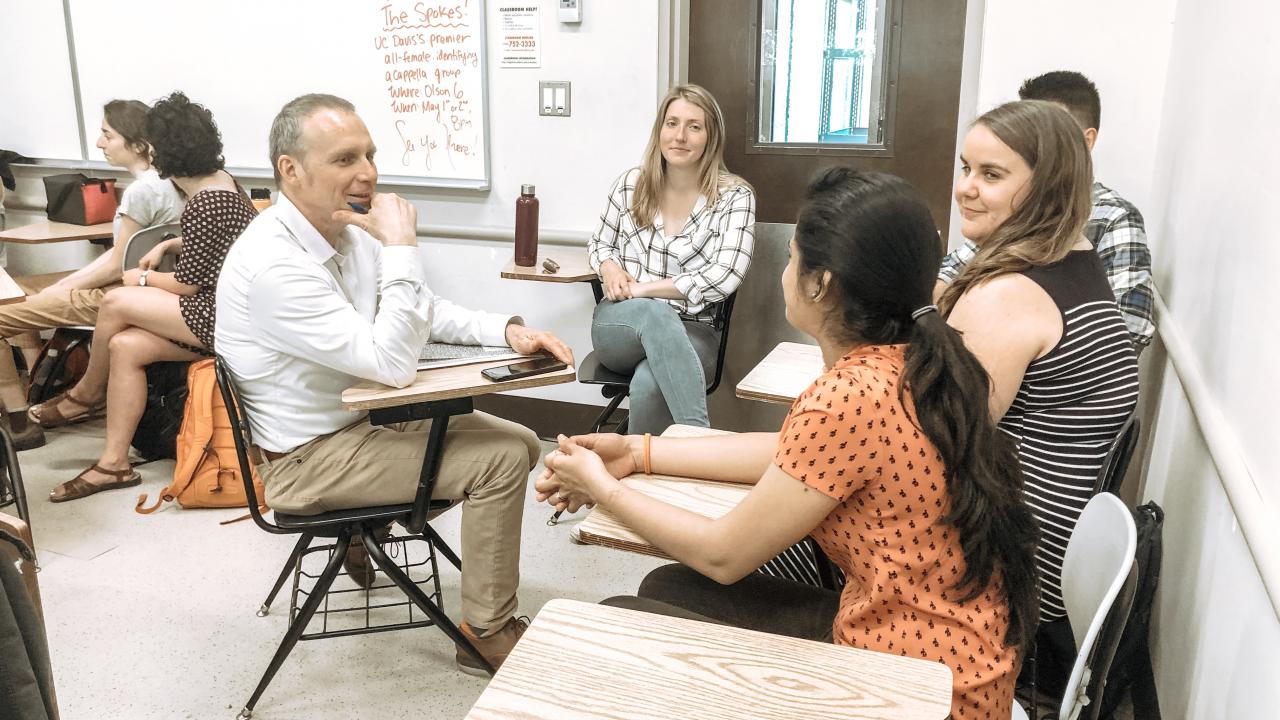 Professional Development Seminar: Mock Interviews
Last week, local environmental professionals conducted mock interviews with EPM students to help them prepare for the real thing. Continuing EPM students are now interviewing for summer internships while expected graduates are well into their job search.  Each interviewer took a group of four students and took turns interviewing them over the span of an hour. 
Special thanks to our interviewers for helping EPM students practice their skills: Doug Ito from the California Air Resources Board, Jeff Onsted from the California Department of Conservation, Peter Buck from GEI Consultants and Sarah Oktay from the Muir Institute.