Student experiences "in the wild" working with environmental institutions
Practicum: Madison Jarvis at the California Air Resources Board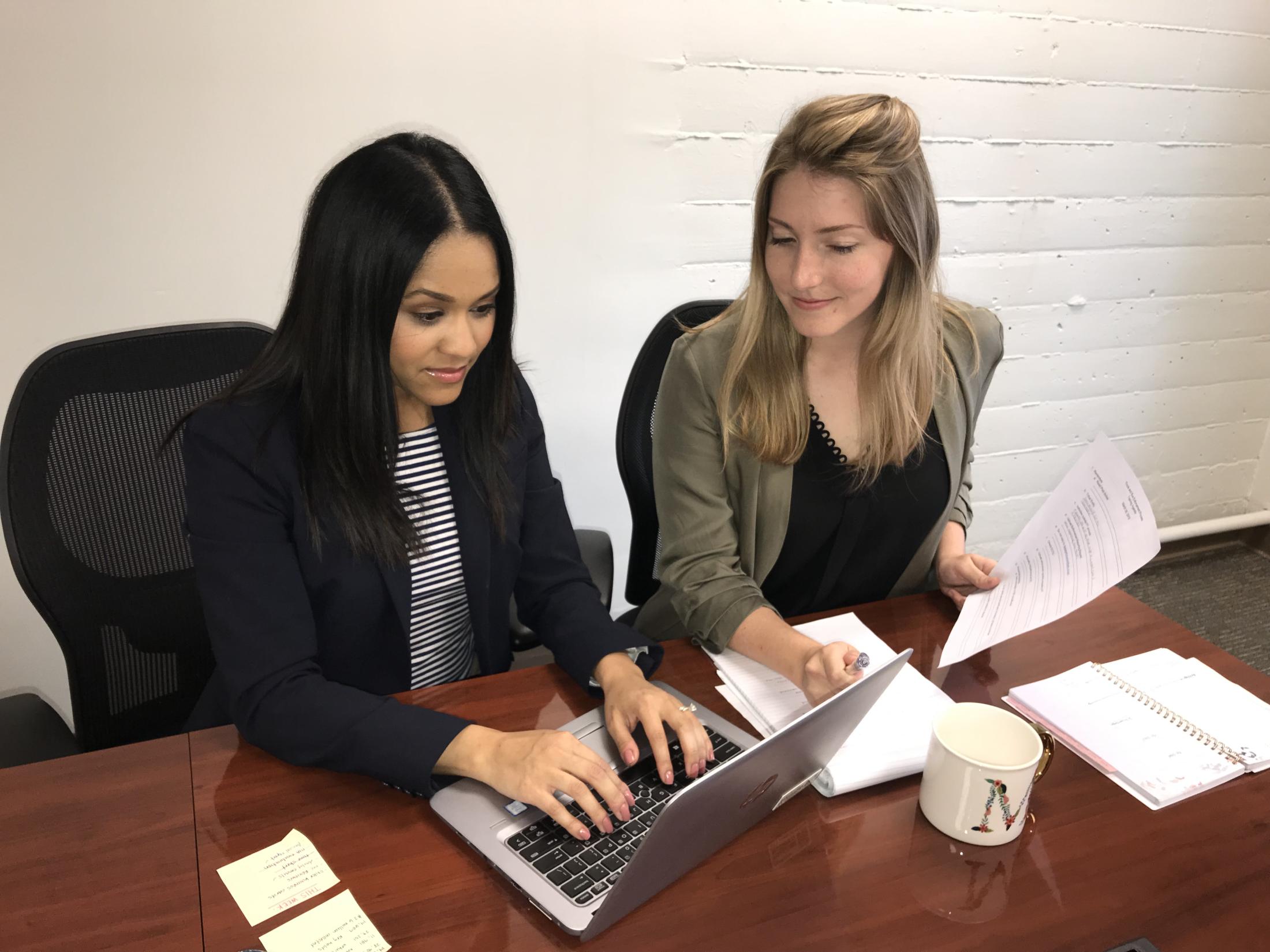 Madison Jarvis (March 2019): I recently started working as an Air Resources Technician with the California Air Resources Board's (CARB) Enforcement Division. In this position, I assist staff in identifying and addressing non-compliant vehicles in accordance with the California Truck and Bus Regulation. I spend a lot of time shadowing and assisting Air Pollution Specialists and learning about how air quality regulations are implemented and enforced. For my practicum, I will ultimately write a report on the efficacy and efficiency of our branch's enforcement process, including the number of vehicles addressed through this process and suggestions on how to improve or streamline this process. This information will likely supplement our branch's report at CARB's annual board meeting. 
It's really exciting being part of an agency that I've learned so much about in our program's classes, and having that background knowledge has definitely provided me with an advantage in this position. I'm hopeful that my experience at CARB, as well as having a master's degree in Environmental Policy and Management will allow me to move up in this agency, and take on bigger, and more influential roles.
---
Internship: Bilegt Baatar at the Sacramento County Planning and Environmental Review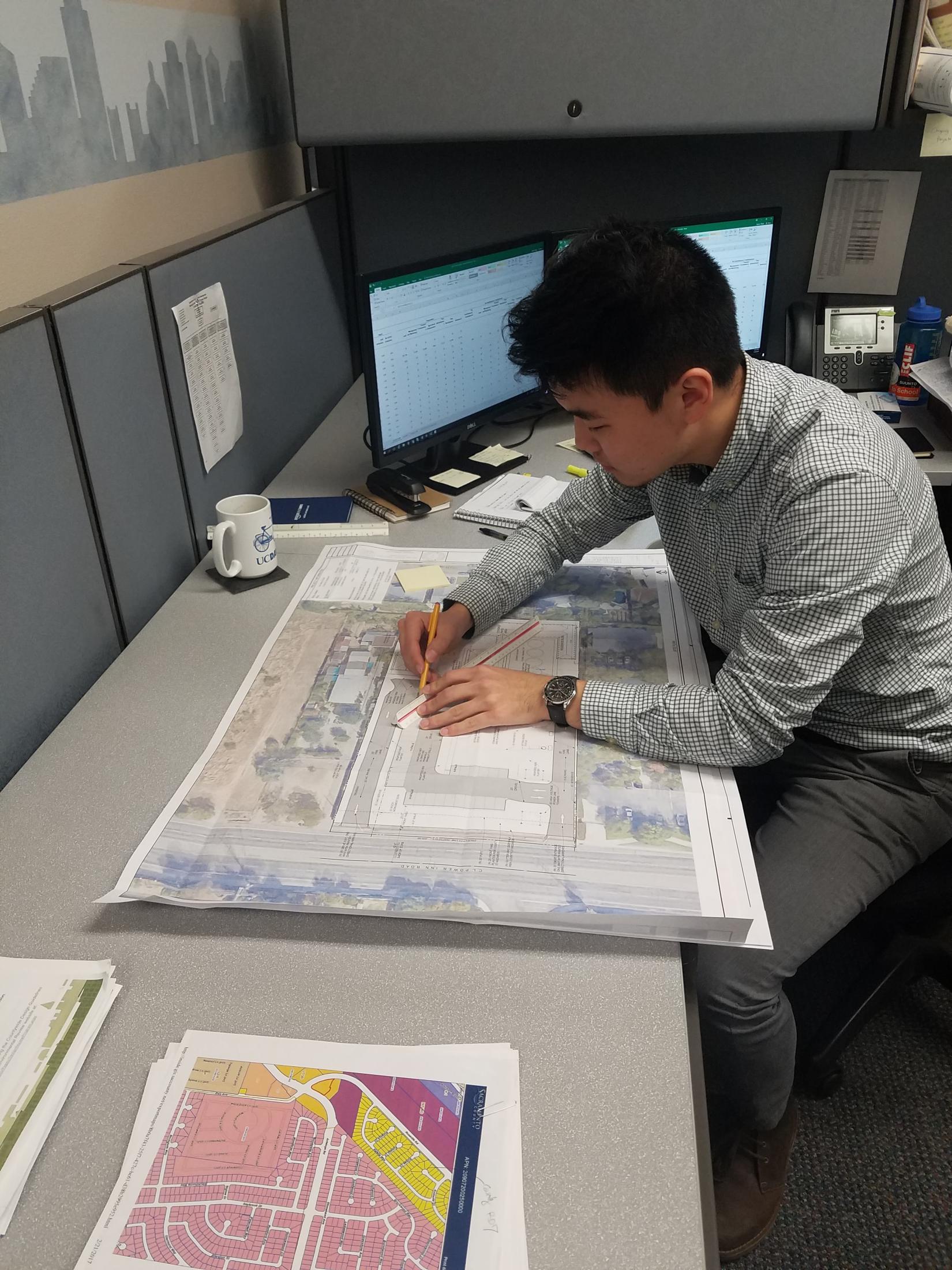 Bilegt Baatar (January 2019): I work as a graduate intern for Sacramento County Planning and Environmental Review. Planning is such a diverse field that has given me hands-on experience in communicating with the public, researching policies, conducting environmental review, and applying local ordinances to development projects. Some of the most satisfying moments of the internship are when I'm able to apply concepts from the classroom directly into my work and vice-versa. For example, the skills exercises facilitated by Mark Schwartz in ENV200A helped frame my thinking on how to improve my argument structure. These practiced skills culminated in a project to improve on the County's approach to approval of alcohol licenses in over-concentrated areas. My policy recommendations and research are expected to be heard by the Board of Supervisors sometime in February of this year. On the flip side, the time I've spent analyzing and applying state statutes and local ordinances in my internship have made me comfortable with the same kind of thinking necessary for Tracy Winsor's course, ENV201. 

A majority of my day-to-day work revolves around analyzing a developer's proposal with requirements in the Zoning Code, County Code, and General Plan. This could be something as simple as "can I build this bathroom?" to "I want a Buddhist temple." In either case, a planner's main job is to have a frame of mind that is rooted in foresight, fairness, and public good. It is sometimes daunting to realize that my decisions have real-world consequences to developers and to the community at large. But in all honesty, it's that responsibility that keeps me driven and looking forward to going to the office.
---
Internship: Sarah Farnsworth at the Sacramento Area Council of Governments (SACOG)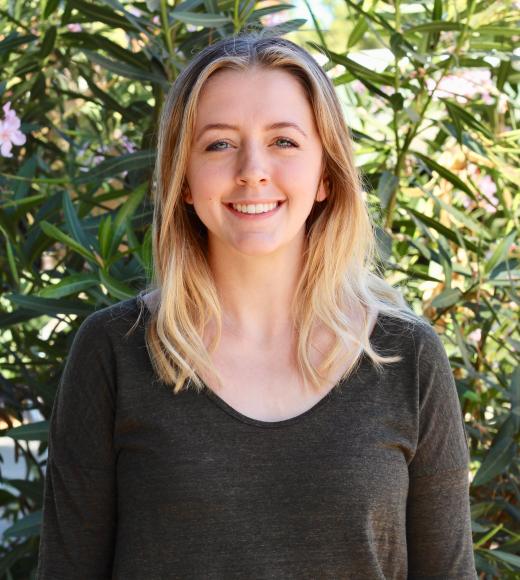 Sarah Farnsworth (January 2019): I am the Intelligent Transportation Systems Intern at Sacramento Area Council of Governments (SACOG) in Downtown Sacramento. While the position's roles change year-to-year, my primary responsibility is to be the acting project manager of the STARNET/511 traffic information network; it's mission is to improve traffic flow and reduce vehicle emissions in the Sacramento region by coordinating intelligent, real-time transportation data to make travel easier for all users, from commuters to emergency responders. Day-to-day, I am the primary point of contact for the developers and stakeholders, which include the cities encompassed in SACOG's six-county region as well as transportation agencies such as CalTrans and CHP. I am working with these contacts to successfully incorporate real-time traffic and transit information and updates into the system from as many partners in the region as possible in order to achieve the program's goals. 
---
Practicum: Tiffany Hoang at the UC Davis Policy Institute for Energy, Environment and the Economy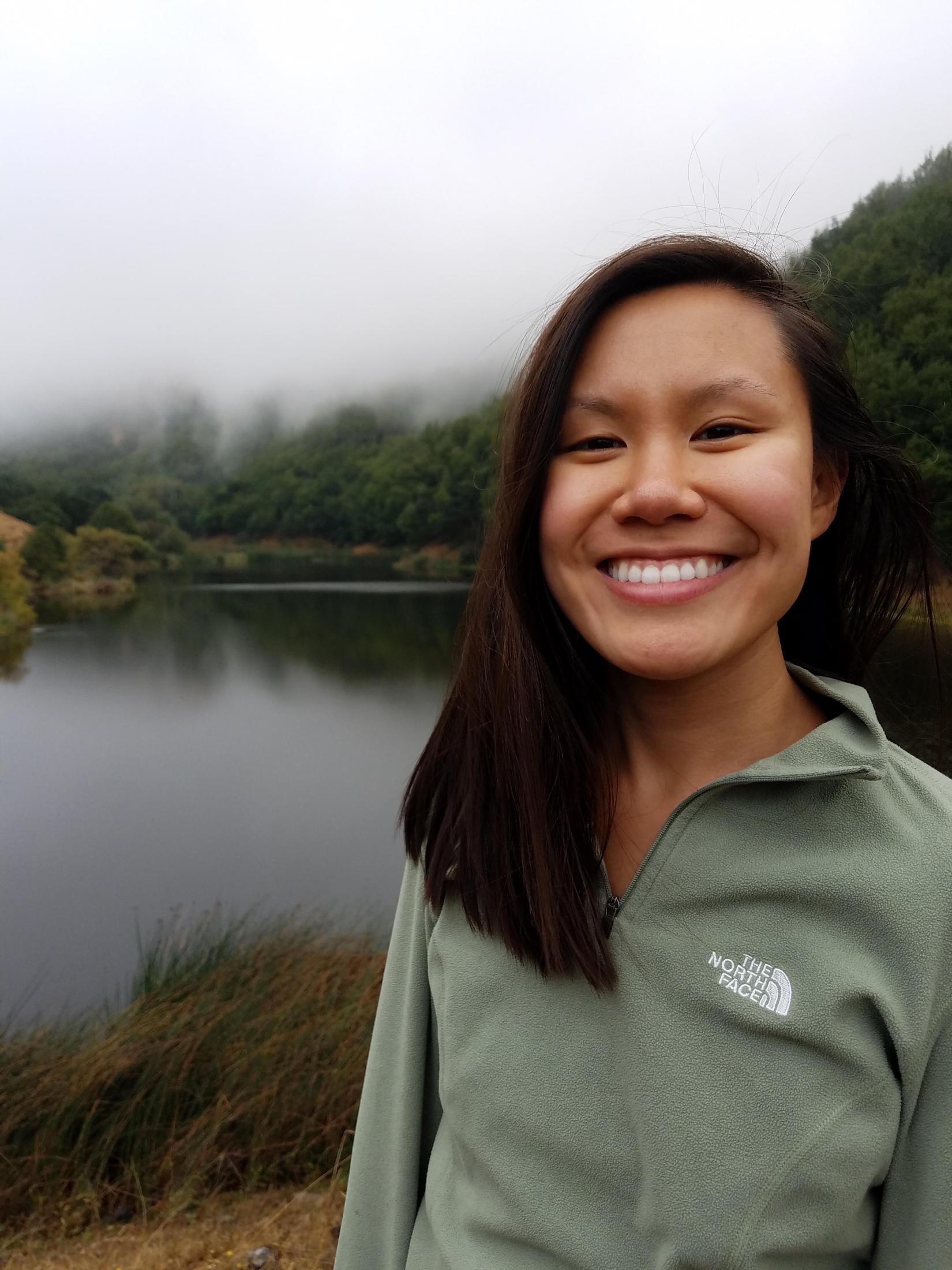 Tiffany Hoang (January 2019): I was fortunate to work amongst brilliant researchers and policy analysts from the UC Davis Policy Institute for Energy, Environment, and the Economy. There, I focused on research aimed towards understanding the impacts from three exciting transportation revolutions - vehicle sharing, electrification, and automation (i.e. self-driving vehicles).
I co-authored "Federal, State, and Local Governance of Automated Vehicles" and "The Road to Successful Governance of Automated Vehicles" with Executive Director of the Policy Institute, Austin Brown, and Greg Rodriguez of Counsel, Best, Best & Krieger. The issue paper and accompanying policy brief were highlighted in Forbes Magazine and discuss the existing policy landscape for automated vehicles (AVs), identify key governance challenges (e.g. conflicts of authority, application of liability and insurance frameworks, safety components, privacy concerns), and provide policy options to guide local, state, and federal governance of AVs. The literature review process for this paper exposed me to AV legislation going through Congress and AV policy development and implementation led by proactive states and local governments. The iterative process of writing and revising papers with multiple collaborators and attendance to policy brainstorming meetings has made me more confident in my ability to communicate key research findings to a policy audience.
---
Practicum: Aston Tennefoss at the Office of the Delta Watermaster, State Water Resources Control Board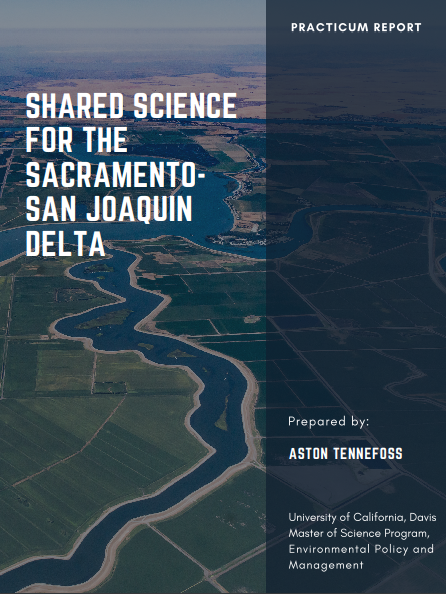 Aston Tennefoss (September 2018): The project increased my understanding of current political and structural dynamics in water management and policy. The process of writing and revising the white paper focused my ability to discern what is relevant to a policy audience. As I developed recommendations, the draft and review process with Michael George and Dr. Lund produced a more pertinent and accessible document. Through my participation in meetings and workshops, my network has grown, and I have recently been asked to review a section of the 2018 Draft Delta Science Plan Update. The interview process exposed me to stakeholders from local, state, and federal government, as well as private organizations and NGOs. I have a better sense of the sort of work I would like to do in the future and which organizations would best position me to achieve my longer-term goals. Finally, my interview with the Department of Finance and subsequent analysis of various documents, like the State Budget and Manual of Funds, improved my understanding of the State budgeting process. I am excited to continue following Delta science advances and water management decisions. My research is relevant to a number of ongoing initiatives, especially at the Delta Stewardship Council and I hope to be part of future conversations.  View Aston's report here.
---
Practicum: Emily Zakowski at the Environmental Defense Fund (EDF)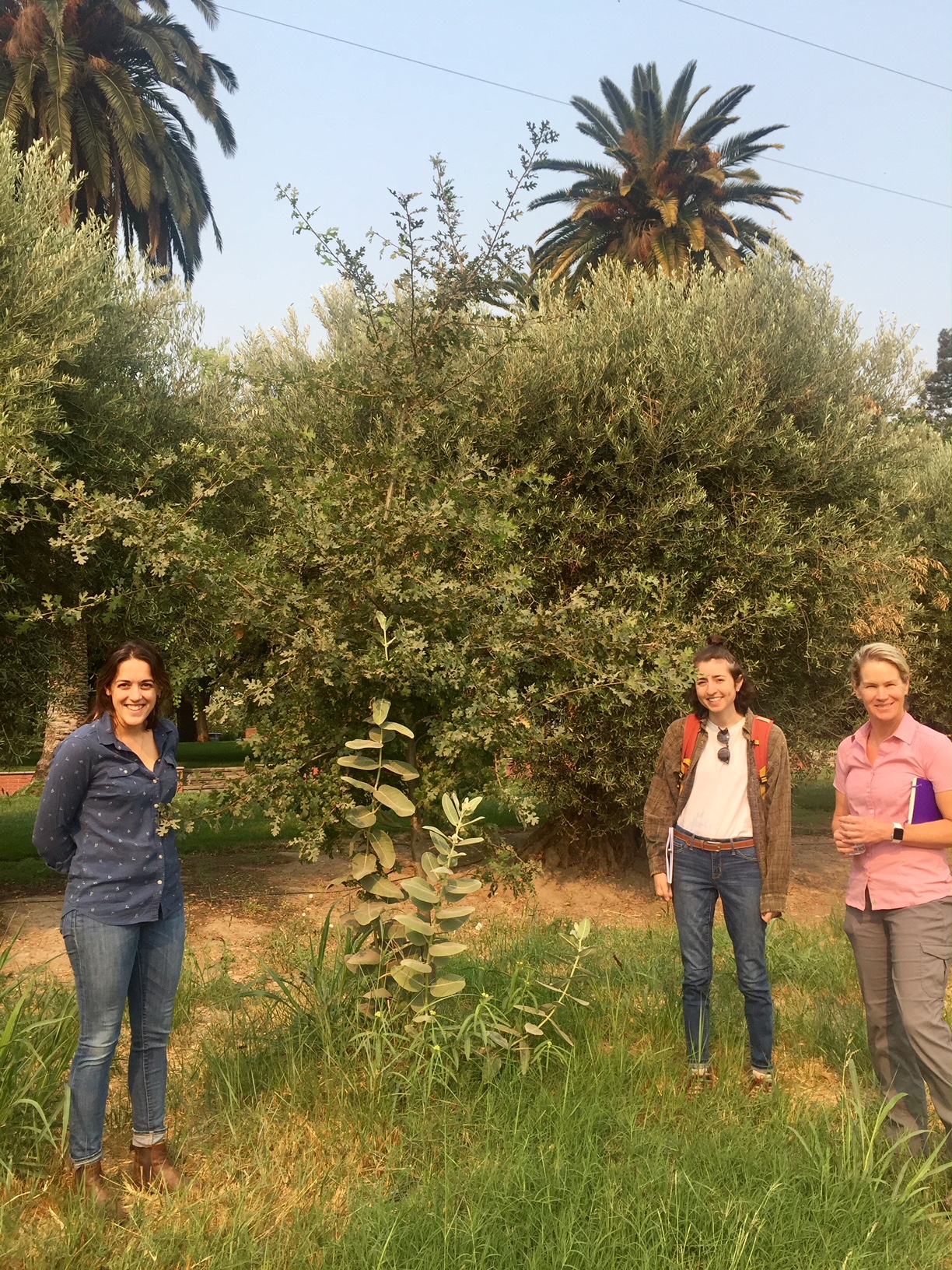 Emily Zakowski (October 2018): As an intern with Environmental Defense Fund's (EDF) Habitat Team, I contribute to conservation efforts aimed at the declining western monarch butterfly population. Findings from this year's Xerces Society Thanksgiving population count reveal that western populations have dropped 86 percent since last year. Our work at EDF centers on collaboration with farmers and ranchers to restore critical patches of monarch habitat, especially in California's Central Valley.  
Alongside EDF staff, I am planning a meeting to bring scientists and farmers together. At this meeting, we will assess the state of the science and develop a strategy to help save the species immediately - before it's too late. 
I also co-authored "Monarch Butterfly Habitat Creation in California: A Technical Field Guide" with ecologist Dr. Jaymee Marty (to be published in early 2019).  The guide outlines how to establish and enhance habitat for monarchs on farms, ranches, and other working lands. It summarizes the best available scientific and practical information on restoring California native milkweed species and other native plant species which are vital nectar sources to monarch butterflies.  
See Emily's blog post about her work on the EDF website here.